Speed plays an important role in our lives in any scenario, so why would it be any different when it comes to a website's loading speed? We want the information we are looking for as quickly as possible. Fortunately, there are many techniques out there that you can use on your website to keep your customers browsing and keep them from hitting that "X" button.
Why Should You Speed Up Your Website?
There are some obvious and some not so obvious reasons as to why you should. Here are some of the major reasons you should speed up your website:
Search Engine Optimization: Search engines such as Google and Bing rank websites with their algorithms, and one of the factors weighed when ranking websites is… you guessed it, loading speeds. So, the websites that load faster generally have a higher ranking than those that take longer to load.
In the technological world we live in, odds are, most of your competitors are online as well! So, you need to stand out and keep your visitors on your website. Studies have shown that websites that take longer than 2 seconds to load, result in roughly a 47 percent of visitors leaving the website before it loads completely.
How Do You Test The Loading Time Of Your Website?
Before doing any speed optimization for your website, you should analyze the current loading time, page size, and cache rate. These statistics can change from page to page on your website so feel free to track a few or all! Here are a few factors that play into your page loading time:
Your hosting provider
How many requests your page generates
The size of your page
Whether it is cached or not


As mentioned, speeds vary based on each individual page on your website. However, the front page or homepage of your website is a good page to use as a general benchmark for testing your websites load time. There are many different tools out there that you can use to test your websites load time, here are our favorites at Ultra Dynamic Graphics:
1. Hosting – Choose The Best Web Hosting Provider For Your Budget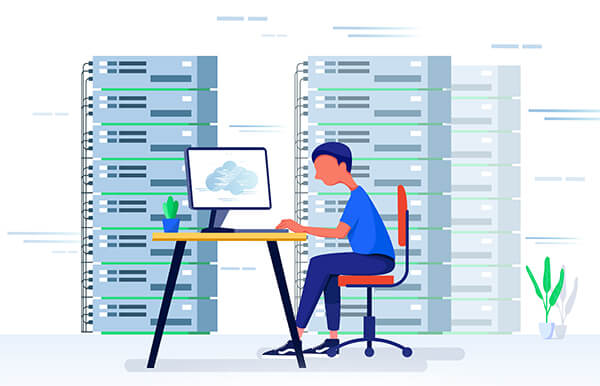 This is one of the main factors that affect the loading speed of a website. Many hosting providers offer shared hosting with unlimited bandwidth, storage, emails, domains, and more. Unfortunately, what hosting providers hope for is that the average consumer does not understand what shared hosting means. Shared Hosting means that your website is hosted on a server with tens, maybe hundreds, of other websites, and your website is sharing that servers' resources with all those other websites! Now imagine during peak hours when everyone's websites are experiencing their peak traffic. That will immensely impact your website's loading speeds.
Going back a few years, small businesses could rarely afford the higher prices of dedicated hosting or cloud hosting. Fortunately, these prices have been on a steady decline since then as more providers are competing to get your business. Cloud hosting usually runs on solid state drives (SSD) rather than HDD's, improving the read and write times of your server. On top of that, through advances in technology, you pay for the server resources you want/need for your website and no longer have to share it with anyone else's websites!
Some popular WordPress hosting companies are:
2. Compress Images Before Upload
Images are a major, if not the biggest, percentage of a given webpages' size. The important thing to know is that you can reduce the size of the images without compromising on the quality.
You may choose to use Photoshop or any other tools to manually optimize each image, the process will take a long time. Fortunately, there are a variety of plugins available that can help with image optimization. Here are a couple of our top picks:
Using any one of these plugins will greatly reduce the size of your images, thus reducing the load time of your website!
3. Content Delivery Network (CDN)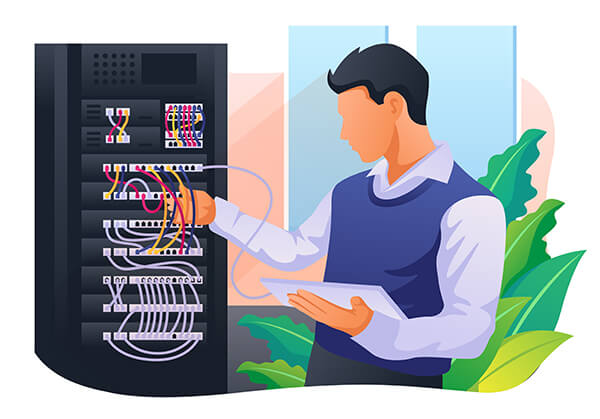 Unless your company only offers its services to a local customer base, your websites visitors are coming from all over the country or even the world, that means that the site-loading speed will differ based on how far away the visitor is from the server your website is hosted on. That is where a Content Delivery Network (CDN) comes in! CDNs help keeping the site-loading speed to a minimum for visitors no matter where they are. A CDN keeps a copy of your website in various datacenters around the world. This allows your website visitor to pull the data from a closer datacenter thus reducing their load time. There are many different CDN providers, however Cloudflare and MaxCDN are some of the more popular CDN services.
4. Use Plugins Like Wp-Rocket To Minify CSS and JS Files
If you end up using gtmetrix.com to analyze your website, you will probably see a note about minimizing the size of your CSS and JS files. This means that by reducing the number of CSS and JS calls your website makes and the size of those files, you can significantly improve the loading speed of your website.
There are plugins out there that will help you achieve this goal; our personal favorite is WP-Rocket, which will help you in optimizing your websites CSS, JS and even HTML.
While there are many more ways to improve your websites
loading speed, these are the ones with the biggest impact. The biggest
advantage of reducing your website's loading time is that your customers will
have a much better experience using and navigating through your website. You
will also be making Search Engines more inclined to rank your website higher on
their search results which could potentially result in more visitors to your
website! Of course, if you don't have the time, or would like your speed
optimization done professionally, don't hesitate to reach out to us!